Our Baby disposable diaper products category:
Classic Baby Diaper
Suitable to be used as day pants.
It contains more and better component of SAP and Pulp which always perform better and higher absorbency rate.
The pants are suitable for day and outing use and last longer for more than 5 – 6 hours.
It is able to keep diapers dry in longer time and keep baby more comfort.
Diaper features
---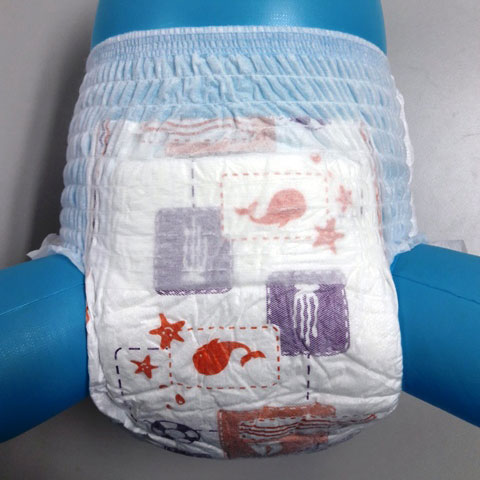 Super Regular Baby Diaper
Suitable for day & night use.
Larger content of SAP and Pulp than Basic and Classic.
The absorbency time and rate gives best comfort to babies.
It usually can last more than 8 – 10 hours which recommended for overnight use.
Diaper features
---
Premium Baby Diaper
Best for comfort. Suitable for day & night use.
Constructed with only premium materials of highest quality.
High quality of top sheet, ADL, and back sheet that lead the best comfort and minimize rashes.
Customization of SAP and Pulp is available.
Diaper features
---
Diaper Sizes
Click here for full measurement and features